Where should you place your Dayton home security cameras?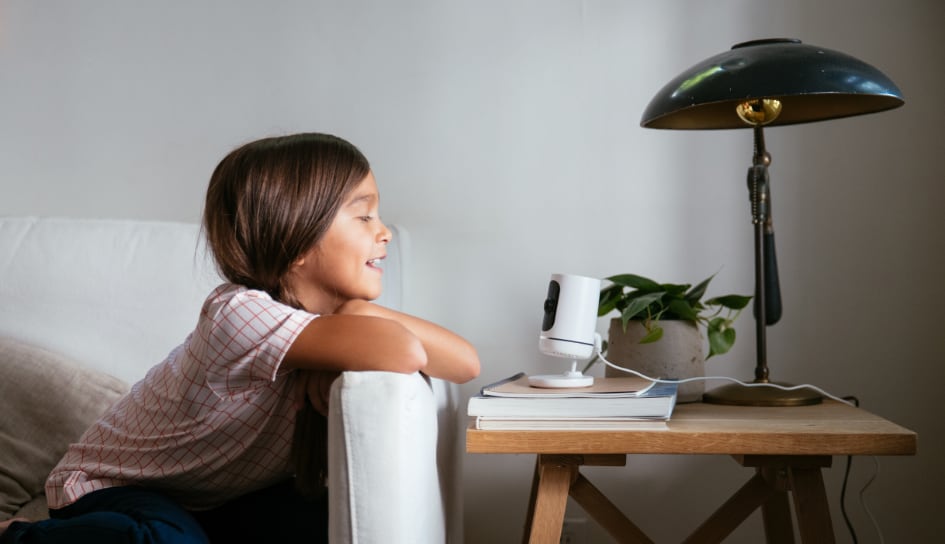 Where should you place your home security cameras in Dayton? Simply find the most significant points that need a clear perspective of any suspicious behavior. Begin at the front door and then continue to the outdoor spots that don't have windows. Finally, be sure to implement surveillance for interior areas.
Here are some simple recommendations on where you should place your Dayton home security cameras.

Utilize A Smart Doorbell Camera At The Front Entryway
As you think about the likely threats that could pose a problem for your home, a burglar or porch pirate will likely be at the top of the list. In fact, law enforcement data indicates that 34% of all intrusions occur through the primary entrance. Naturally, being certain that your door is always locked can lower your chances of a break-in, but it's a good idea to have eyes on the front stoop.
Doorbell cameras utilize high-resolution video so you have the ability to see your entry around the clock. If a person approaches the front porch, the doorbell camera will start video recording and transmit alerts to your mobile device. You can even speak with guests with the two-way talk function that integrates with your smartphone security app. For added protection, you may have your connected interior lighting turn on automatically to look like you're in the house when you are really gone.
Watch Windowless Areas With Outside Cameras
Dead zones around your home are highly recommended spots to place your home security cameras in Dayton. Basically, you're giving yourself an extra window with an exterior camera. Since you can put them wherever you want, you can easily get a view of areas you can't see from the house, like in front of your garage -- especially if you have a detached garage.
Some other dead spaces found at your house might include:
Back corners away from streets or sidewalks
Nooks around your attached deck or chimney
Entrance to a cellar or a window well with access to your basement
Sheds or additional outdoor installations
As you install exterior cameras, make sure you have an open sightline. This could involve pruning any trees or bushes that might get in your way.
Where To Place Your Indoor Cameras In Dayton
Within your home, you have a great deal of possibilities for where to place indoor surveillance devices. These cameras are small and stylish and are intended to easily sit on a counter, bookcase, or shelf. In the event a suspicious action takes place at night or when you're not there, you'll get a phone warning with a video recording.
The recommended spots for indoor surveillance systems include primary hallways and spaces with electronics and other valuables. Living or family rooms seem to have the bulk of camera installs in Dayton. First and second-floor walkways are good choices as well -- particularly to watch exit paths in the occurrence of emergencies like fires or floods. Computer rooms are getting popular too, as work-from-home has gotten more commonplace.
Get Your Home Security Cameras With A Smart Home Security System
Your residence should have the best protection. Reach out today to begin configuring your home security system, and you'll be able to protect every part of your property in no time at all! Dial (937) 888-2339 or fill out the form on this page for a complimentary evaluation.
Areas Served Around Dayton By Smart Security Specialists Your Local Vivint Authorized Dealer